Submit to HEArt
HEArt Online seeks outstanding writing and art that speaks to our mission: promoting the role of artists as human rights activists through public recognition of art as a vehicle for social reform.
Artists published in HEArt's 1997-2002 original print journal run include Kim Addonizio, Martin Amis, Amiri Baraka, Jan Beatty, Dennis Brutus, Toi Derricotte, Denise Duhamel, Martín Espada, Nikki Giovanni, Marilyn Hacker, Terrance Hayes, Allison Joseph, Linda McCarriston, Timothy Liu, Sonia Sanchez, Sapphire, Tim Seibles, Sekou Sundiata and Stacey Waite. Today, we are proud to publish fine contemporary artists such as Fatimah Asghar, Jericho Brown, Tameka Cage Conley, Patricia Jabbeh Wesley, Saeed Jones, Aaron Samuels, Danez Smith, Patricia Smith and many more.
Clearly, our legacy set the bar high, and as such, we seek unpublished, artistically crafted, powerful poems, stories, essays, photos and visual art that challenge the status quo, fight discrimination and promote social justice by tackling hard issues of gender, race, class, sex, disability, etc. Please note that we have begun work to make our site/submitting process more accessible to the disabled community and are open to suggestions/assistance. Please email.
In addition to General Poetry and Fiction submissions that speak to our mission (curated by poet Casey Rocheteau), we now publish in focused bi-monthly departments, including:
Let Me Love Me, curated by poet Marlin M. Jenkins and based on poet Fatimah Asghar's seminal "Let Me Love Me" project, this category is only open to solicited work — Marlin will get in touch with you.
Mental Health Poetry, curated by poet Shira Erlichman
Queer & Trans Literature & Art, curated by poet Cameron Awkward-Rich

Writing & Music, curated by poet Hanif Willis-Abdurraqib. This category is an interview series exploring the way music connects artists to their process and mission. It is only open to solicited work.
As a small group of volunteer editors, we strive to respond to your submission within 6 months of receiving it.
We invite you a to like us on facebook, follow us on twitter, submit and share with any other writers/artists whom you think may be interested. We seek wide representation across cultures, and clearly, intense/witnessing work.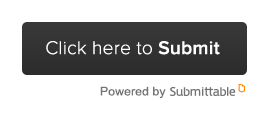 Want more insight about our editorial preferences? Read our interview with Duotrope here.
Unfortunately, we will not yet be able to pay for published pieces, but hope to do so in the future. Our goal is to make our site dynamic so that something is happening weekly, if not daily; to build a community of artists who respond to the current social/political climate.
In terms of rights/legal stuff? HEArt Online accepts no liability arising from the publication of an author's work. We trust that work submitted is original and unpublished unless indicated otherwise. Authors retain copyright on all works. We request one-time electronic rights for 30 days once posted, and work published will be archived indefinitely. Please cite HEArt Online as original publishers, should your piece find its way into another venue post-publication. Submission to HEArt Online constitutes acceptance of these conditions.
Thank you for supporting this necessary work. We look forward to participating in the struggle with you — giving voice, being heard.